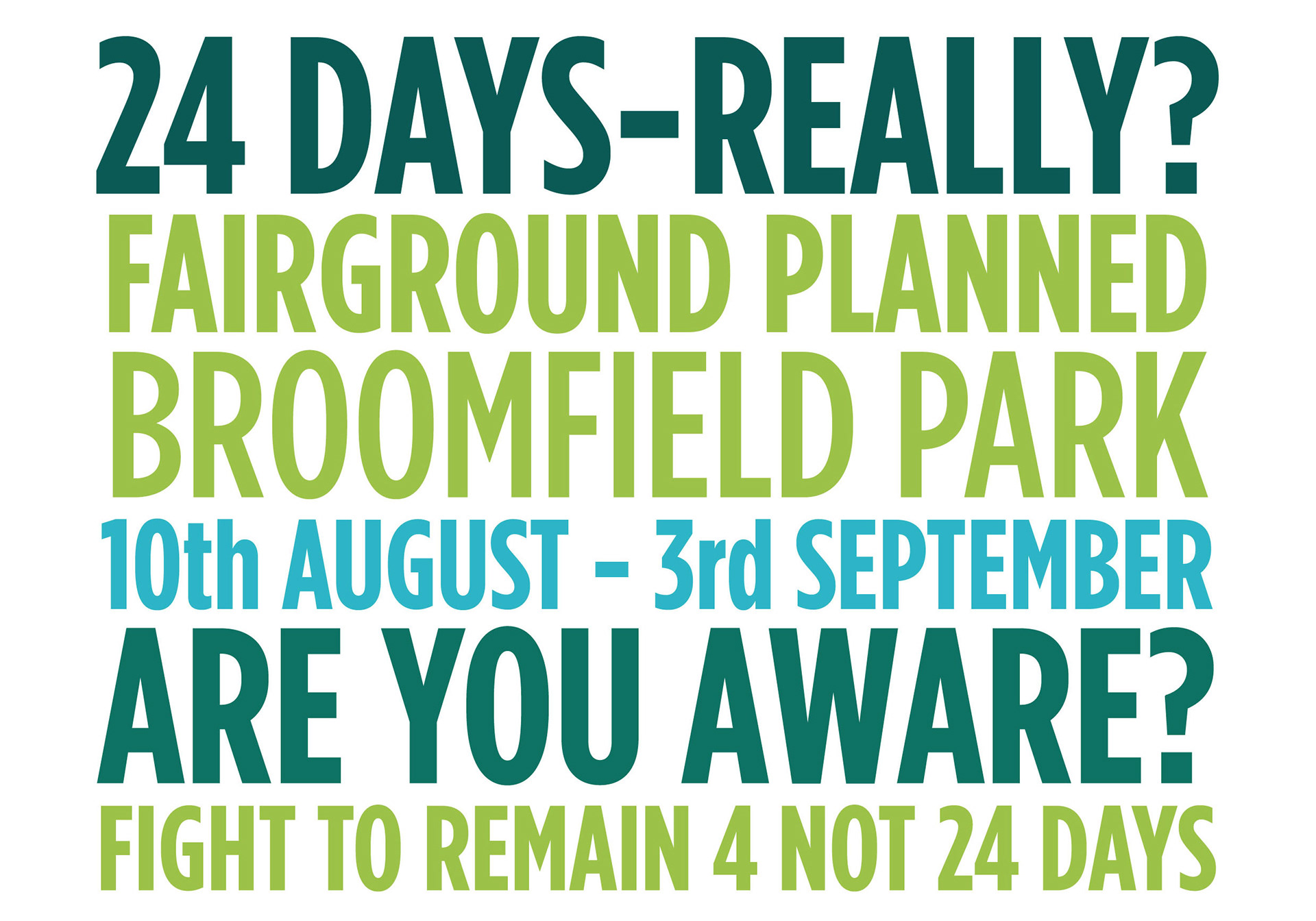 Broomfield Avenue had the pleasure of the funfair on the first summer bank holiday weekend followed very shortly after by an unannounced Circus pitched outside our back door. The noise was unbearable along with industrial diesel generators pumping pollution into the children's park area. This put off any plans of bbq or sitting in the garden.
We are used to having the fair for long weekends twice a year! But were informed Broomfield is to play host to major commercial events and planned fairground be extended from the 8th August to the 3rd September.
Everyone in our neighbourhood snapped and after little response from emailing the council, we got together to create a flyer announcing the councils plans and arranging for a meeting open to the whole community (including the councillors responsible) on the steps of Broomfield Park on Sunday the 24th June 11am.
​​​​​​​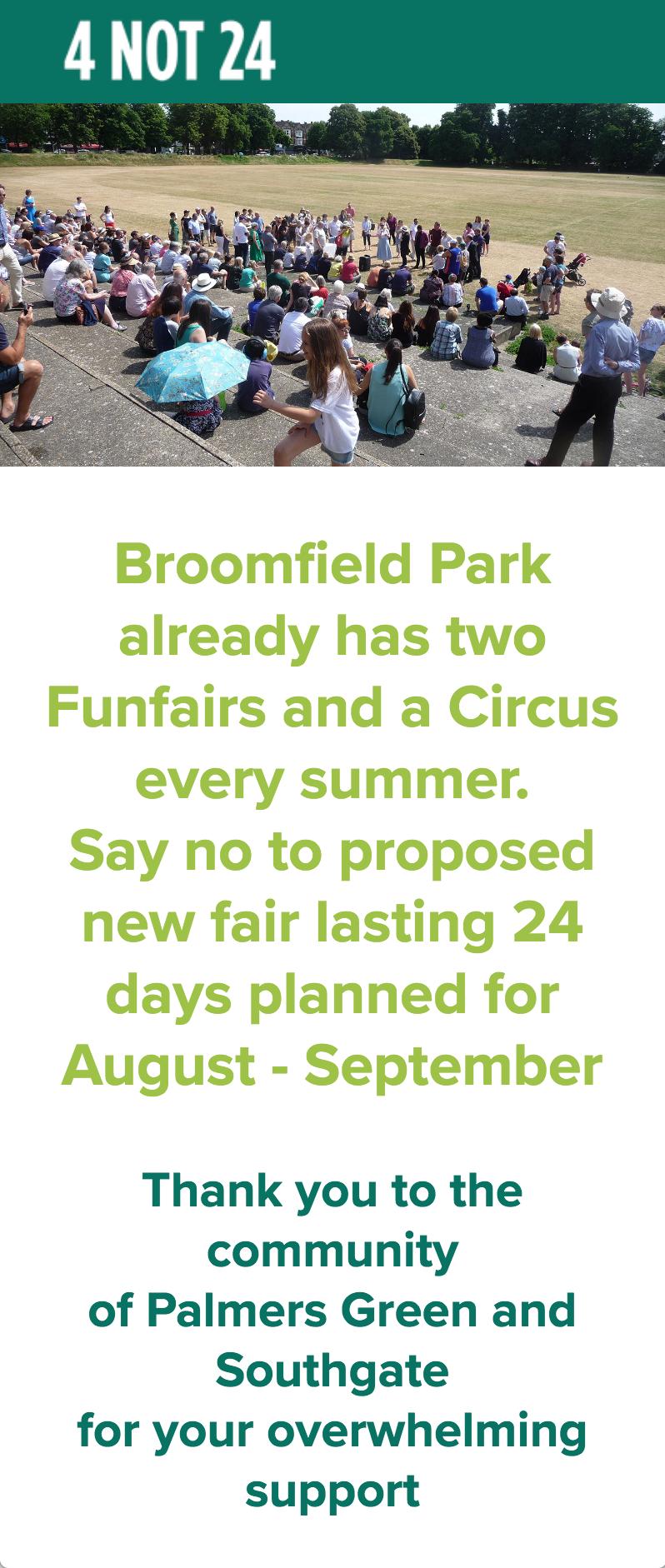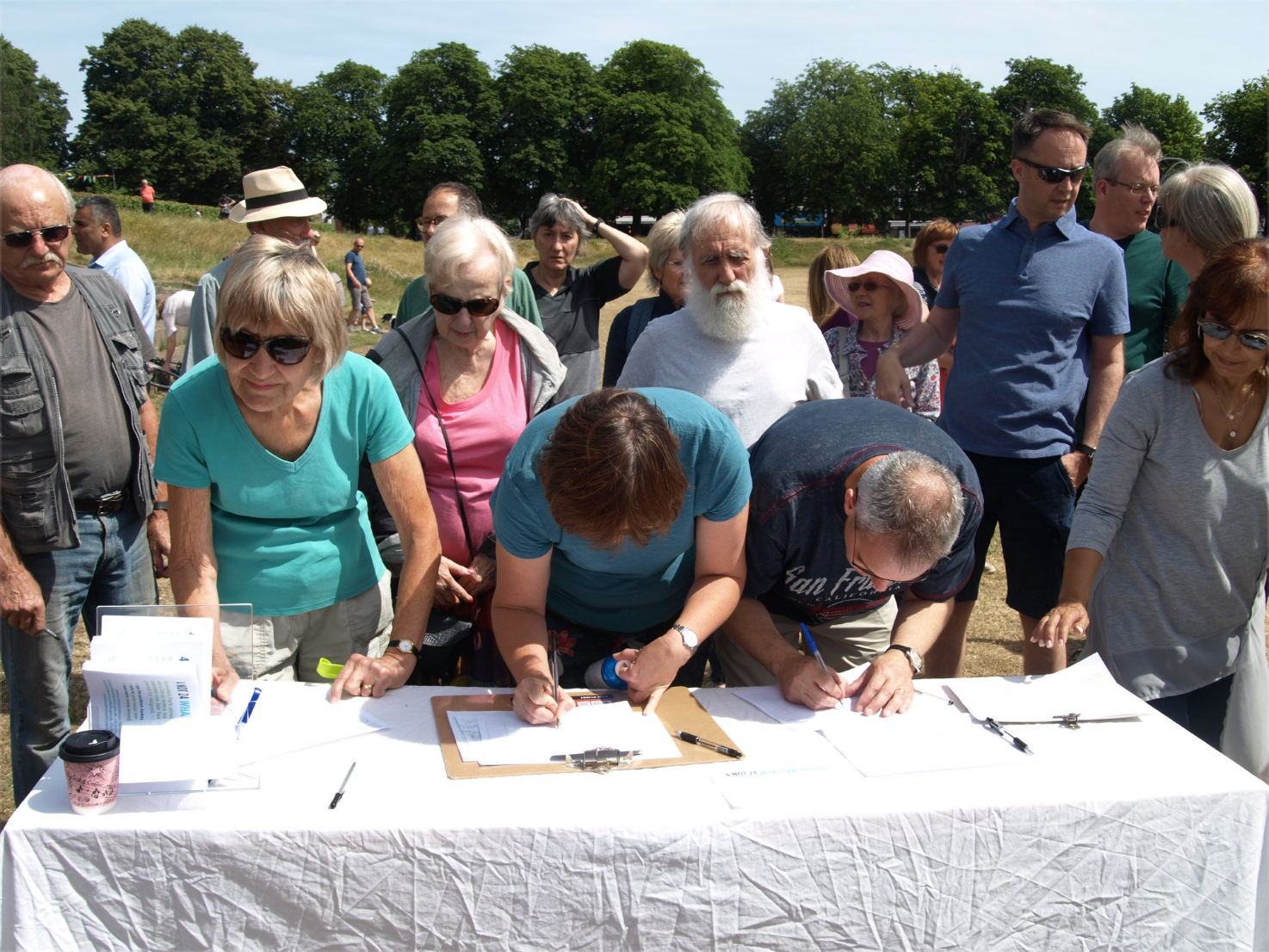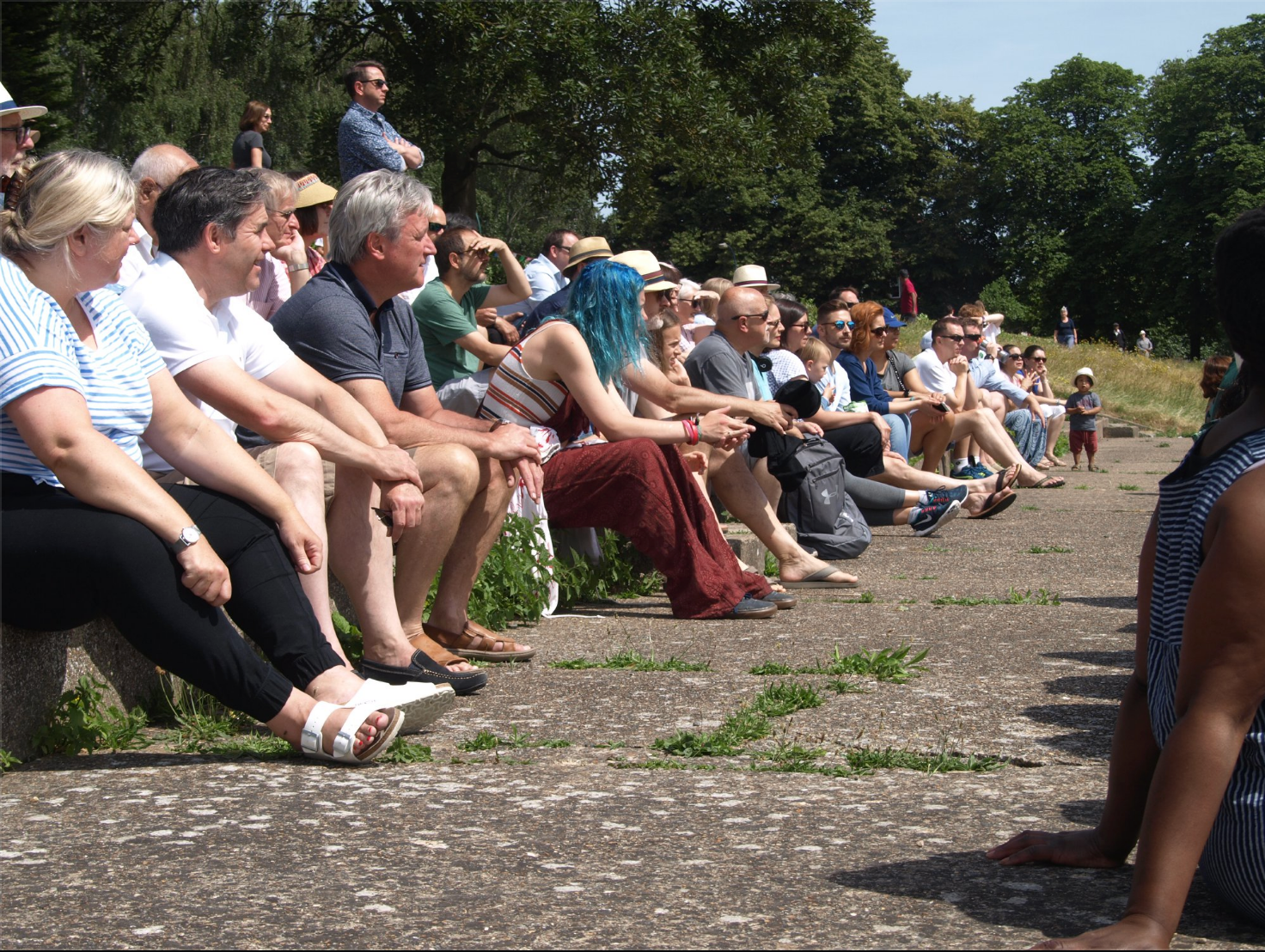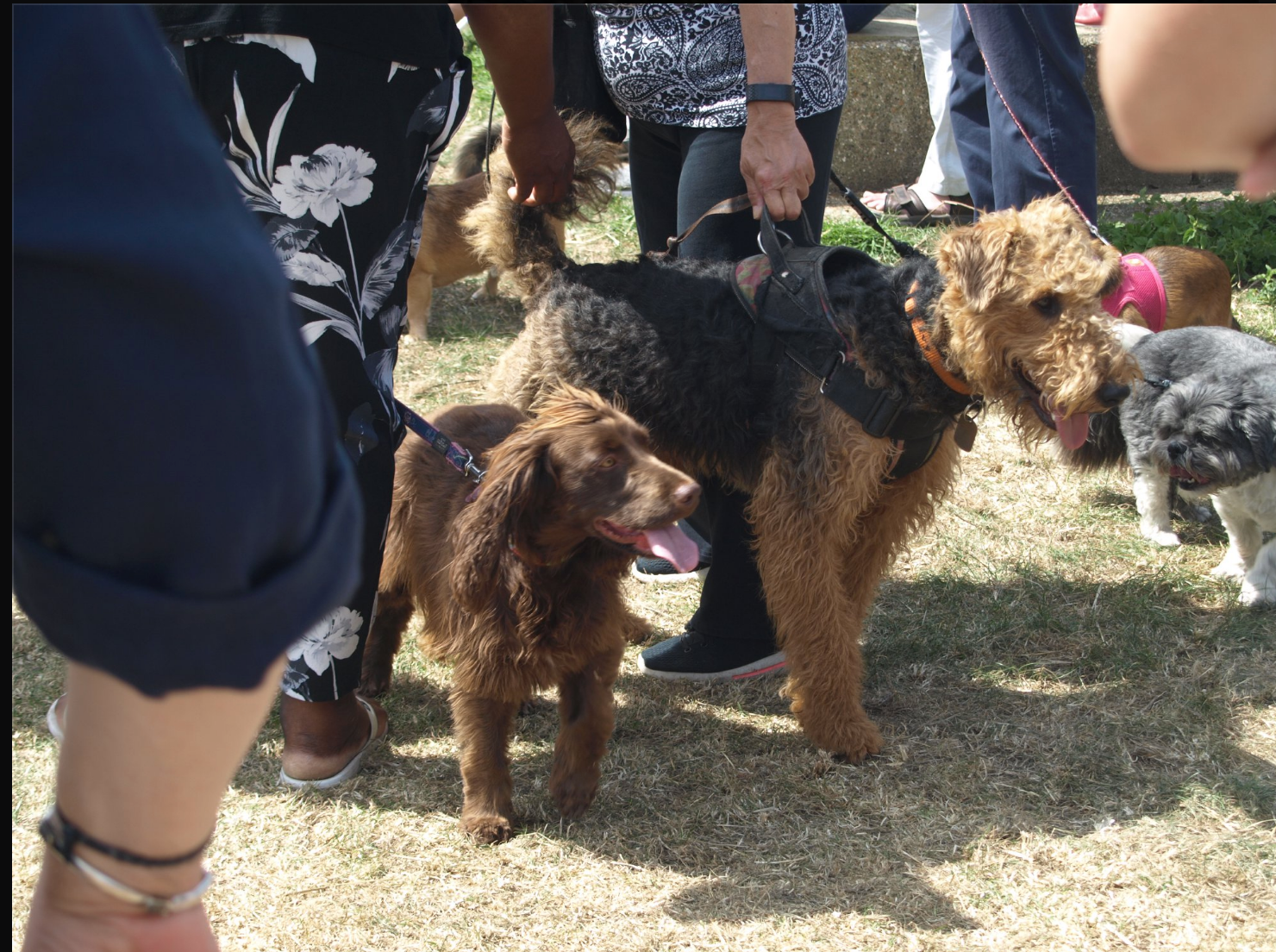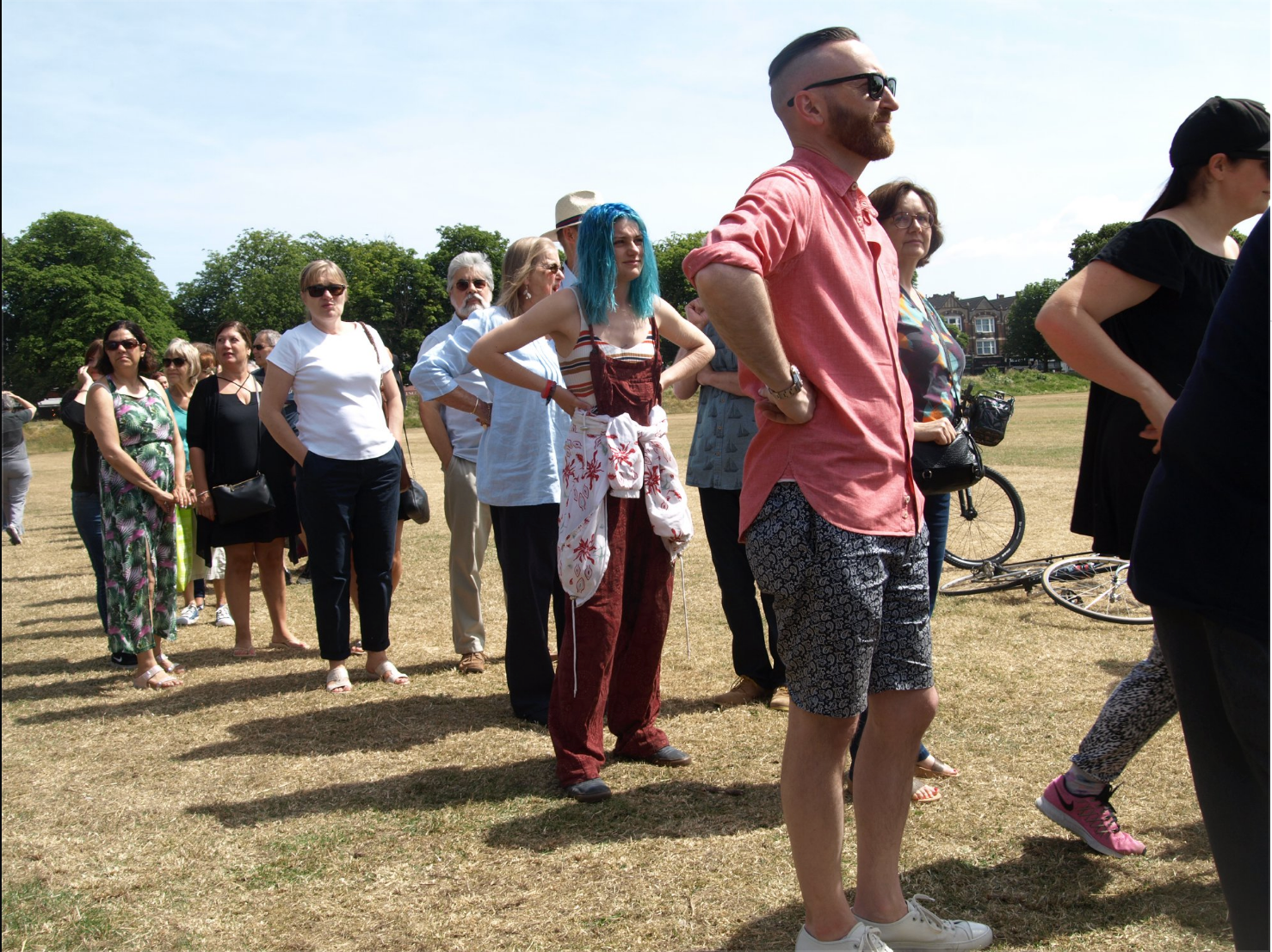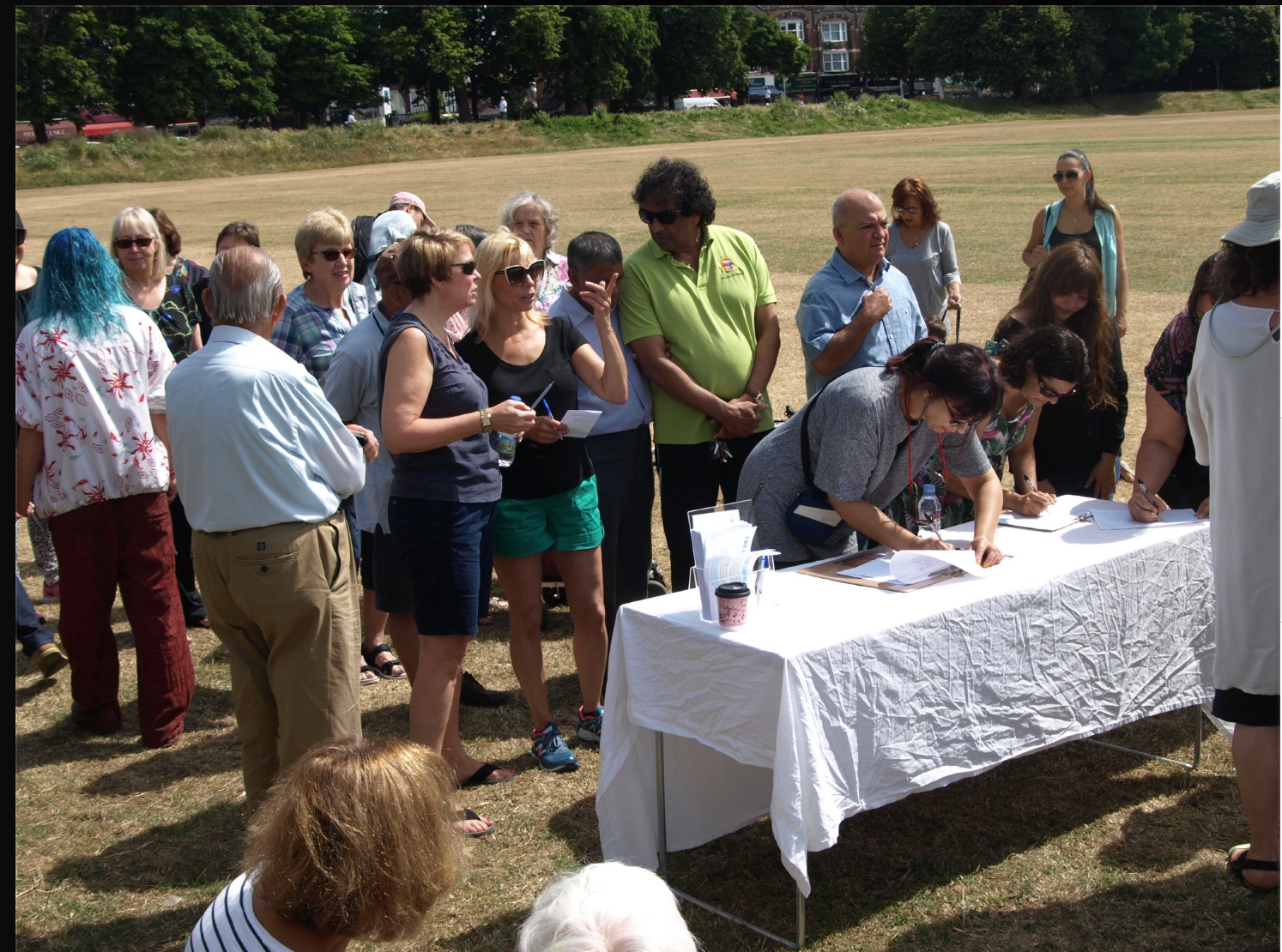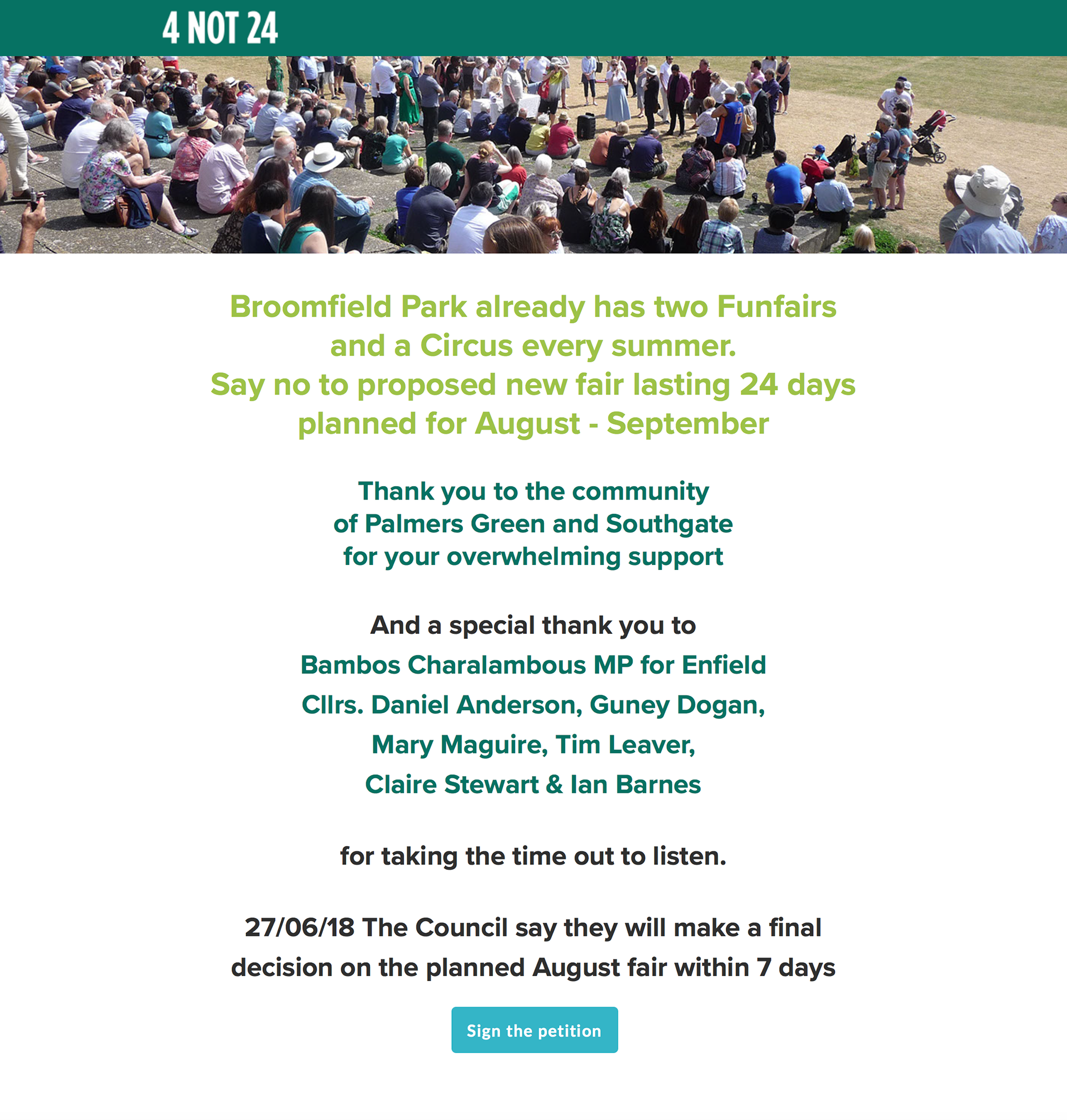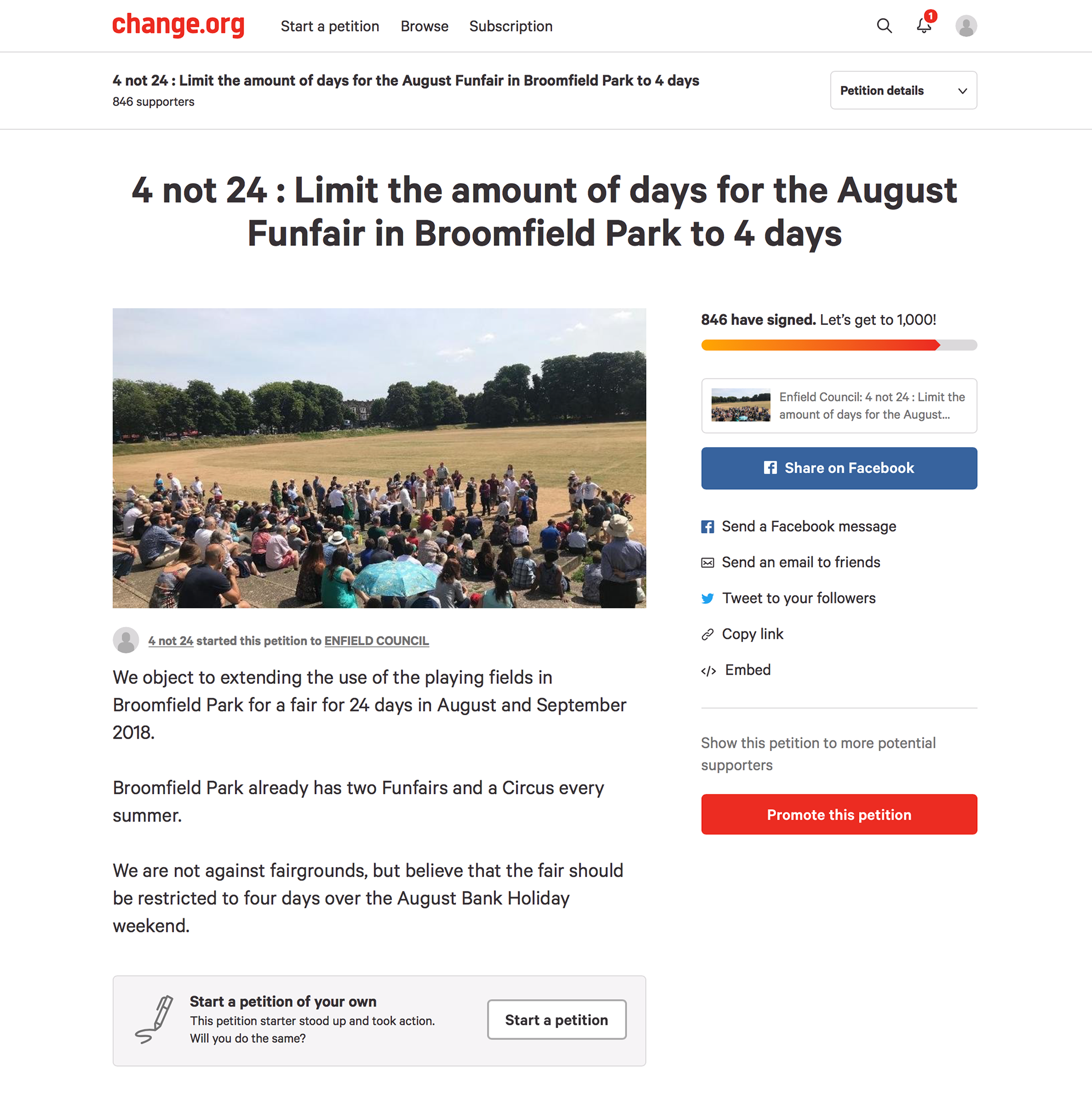 The 4 Not 24 Days campaign was a complete success! 
​​​​​​​"Thanks Steve, 
You've done an amazing job with the graphic design, website and all the leafleting. We would not be where we are without you."
Dan :)
"Well Done Everyone!!! This is a great outcome.
I agree we did very well to achieve so much in three weeks."
Sarah Pope