Spring Chicken are a Oxford based company that aims to make life easier for everybody, particularly those with health issues which make things more difficult than they were

. 

Scouring the world for the newest products, the latest research and the most up-to-date thinking and delivering them through their website to anybody who needs them. They are fanatical about finding well-designed products that look good and work well.
Sq Design were tasked with developing the brand across many projects, including digital design, exhibitions, literature, packaging and social media.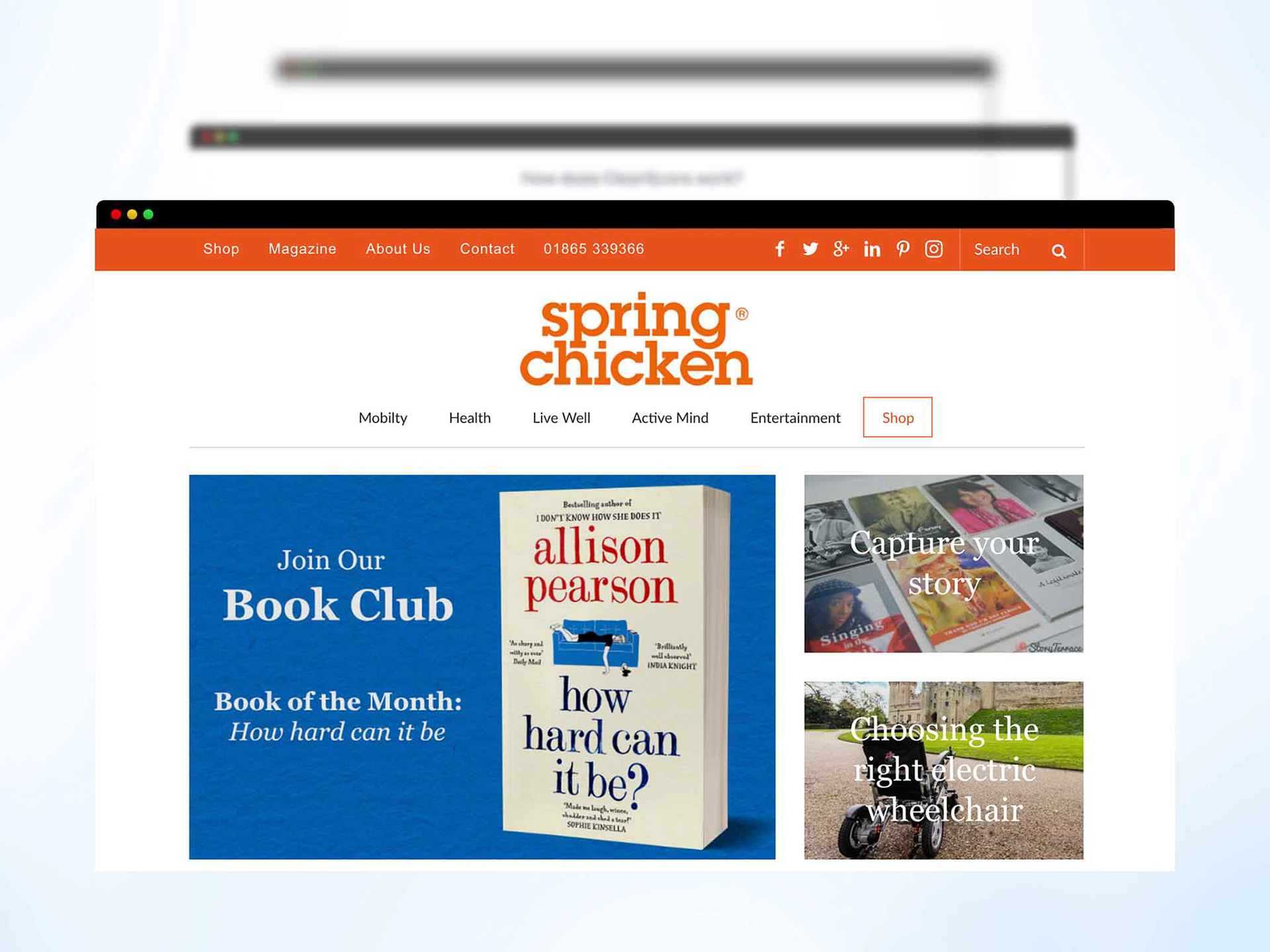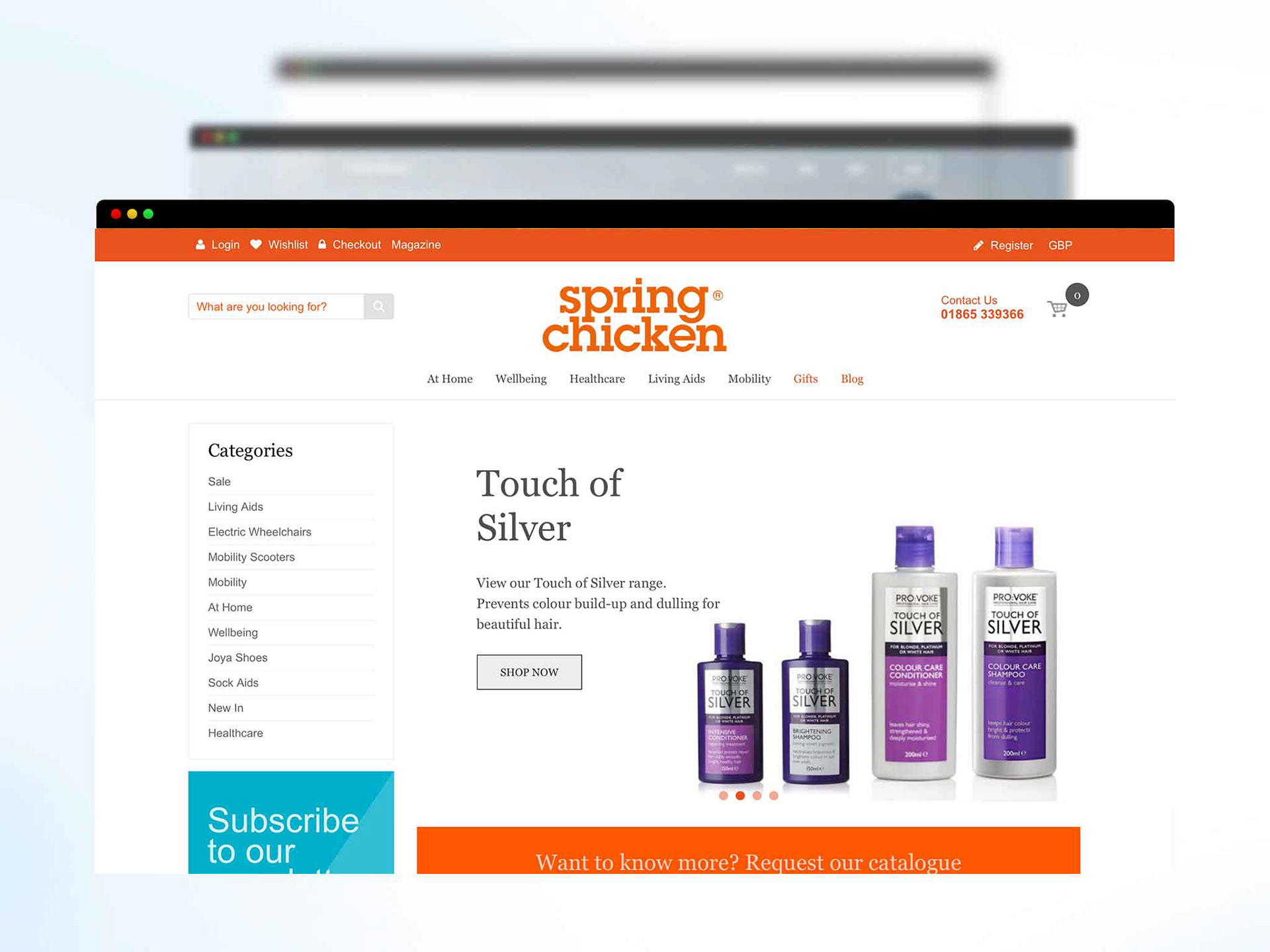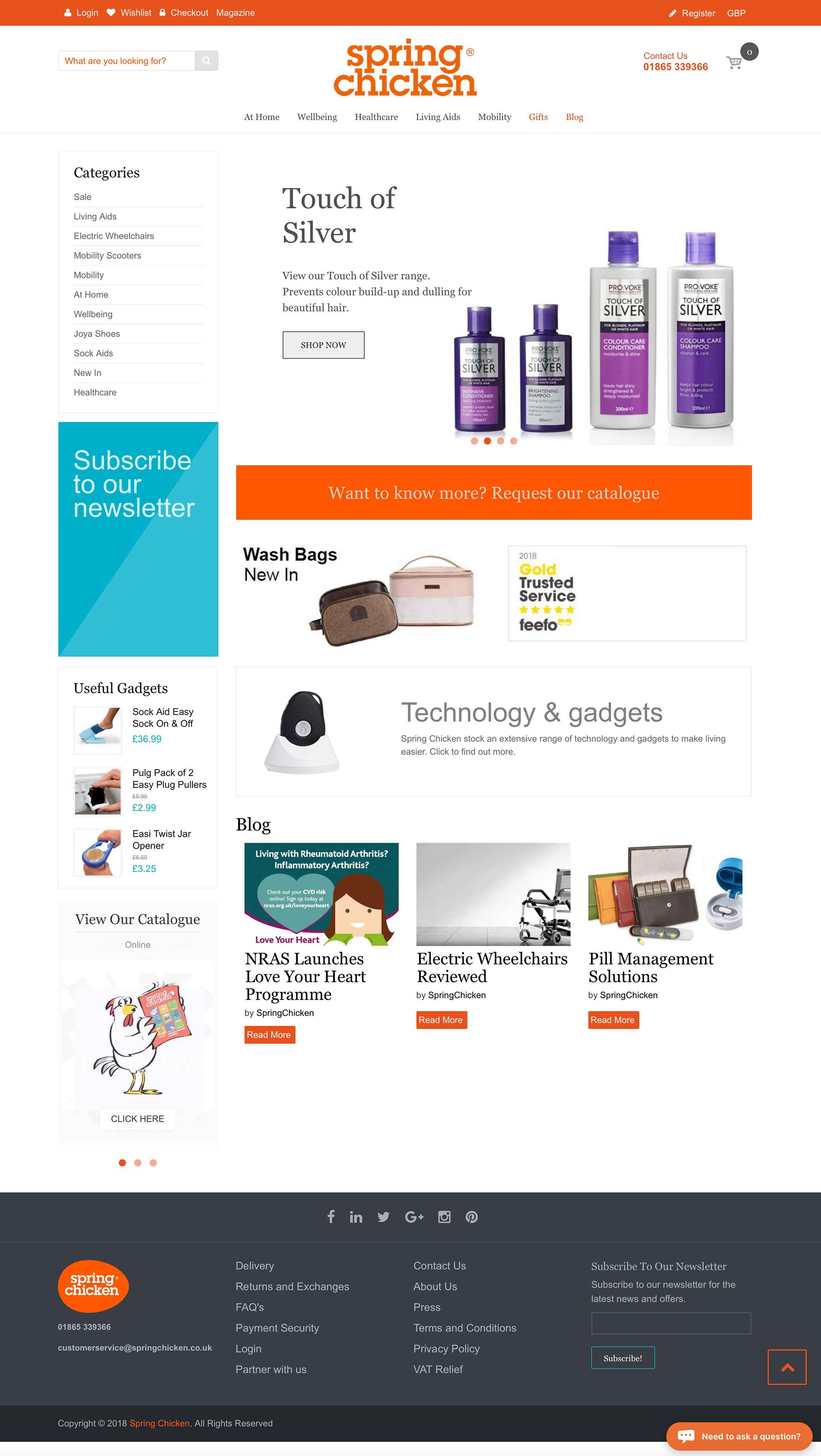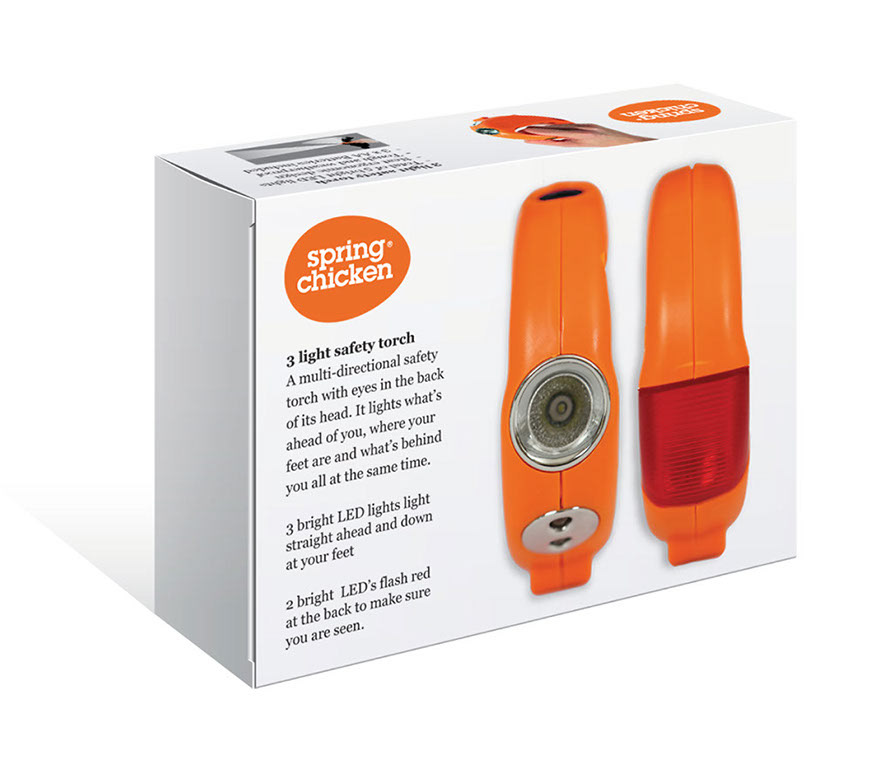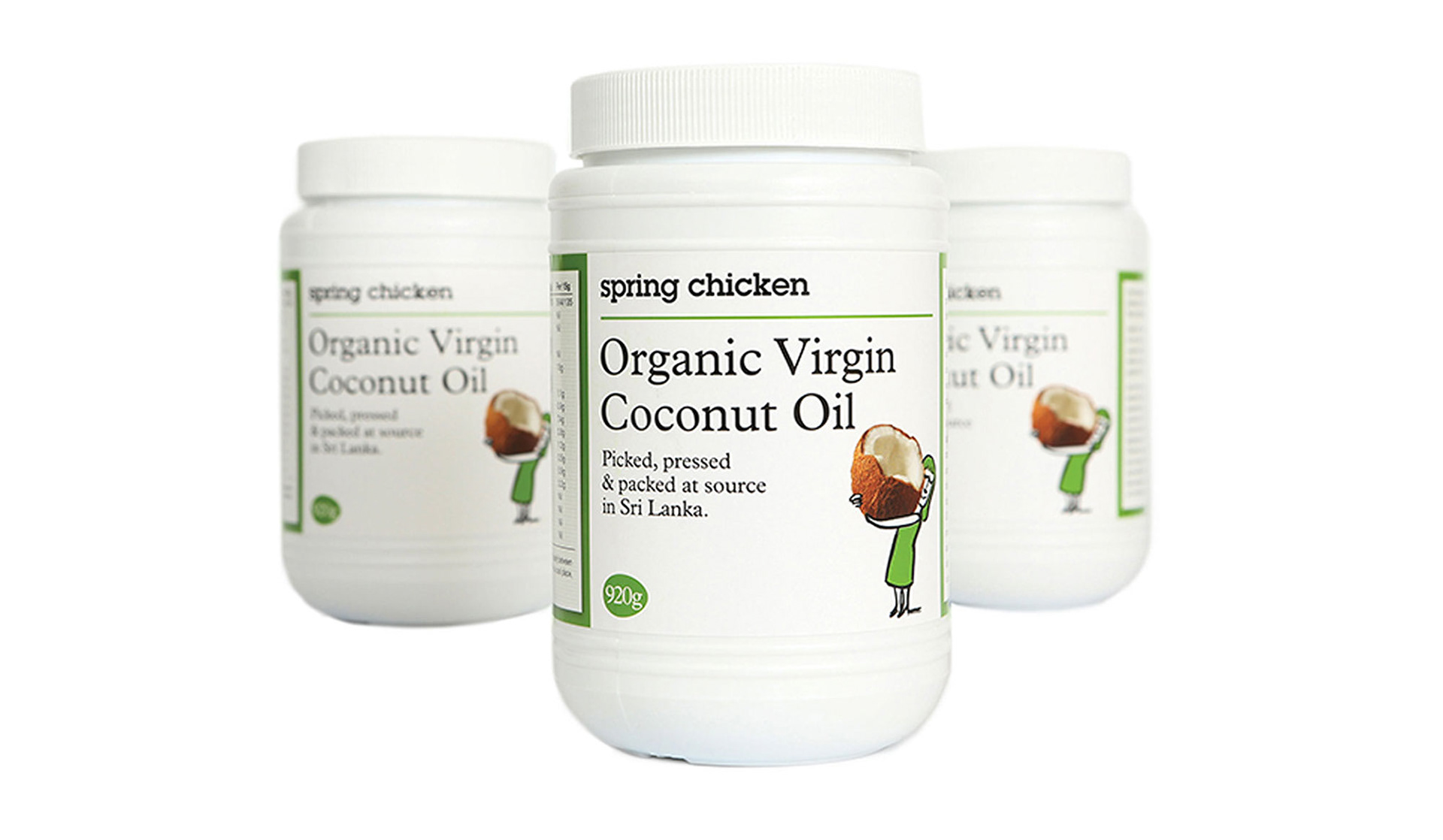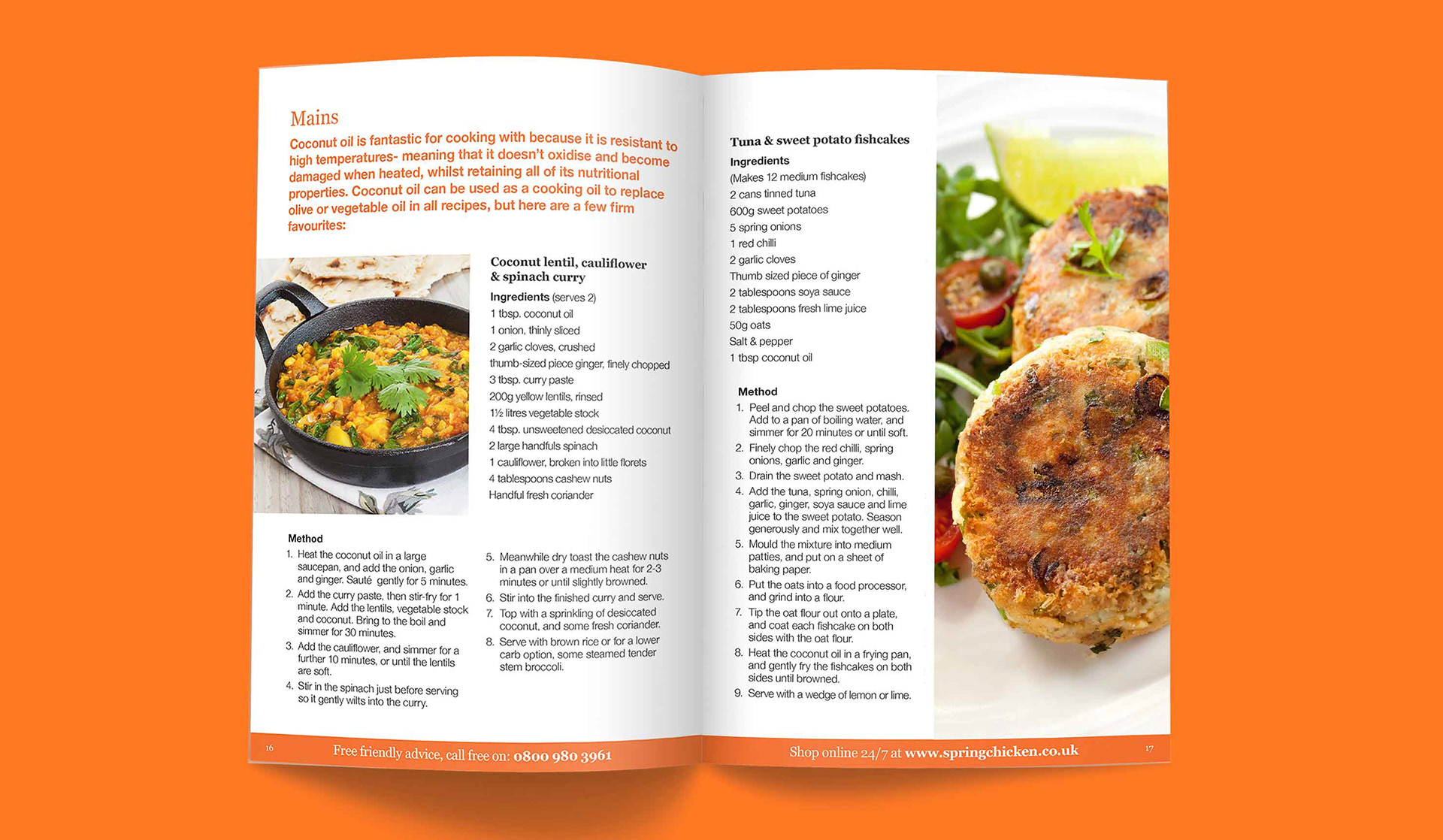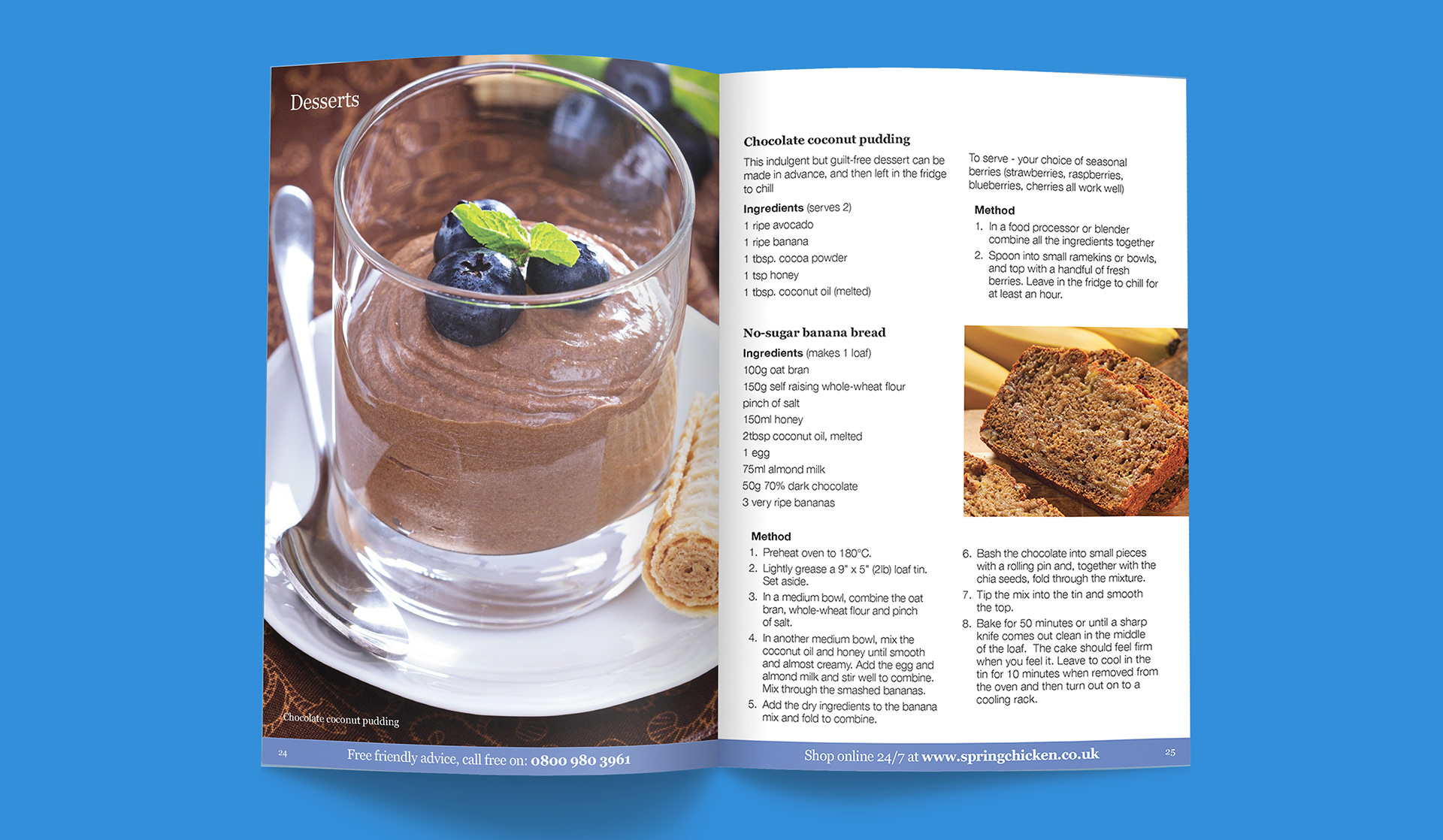 "I have worked with Sq Design for over 20 years. They have a rare talent in graphic design, in that they listen to their clients and are extremely patient with them during any project large or small. They have great creative credentials and I have always been really happy with the results, whether in packaging design, web graphics or a complete trade show stand!  Sq Design are versatile, extremely talented and down to earth so you won't get bombarded by jargon!"
Sarah Boyle

Co Founder, Spring Chicken