Welcome to the Uppernote shop where you will find Rachel Brown's publications and recordings, alongside a selection from the London Handel Players and the Revolutionary Drawing Room. Digital downloads of A Tribute to Bach, Private Passion and Quantz Sonatas are now available.
We were tasked with developing the brand and creating an online store. Our new identity creates a strong visual presence and user friendly interface to purchase and download online digital recordings.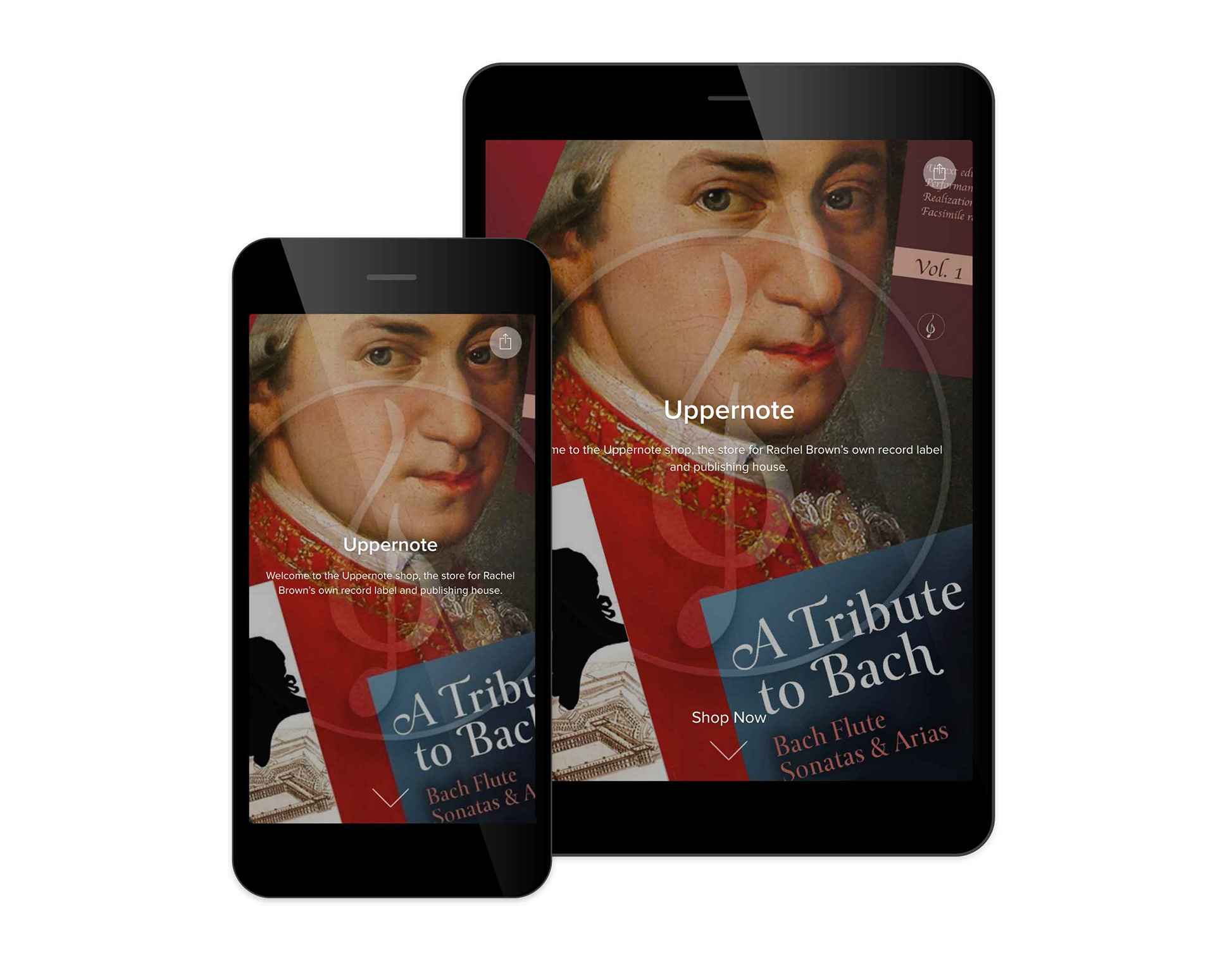 We ensured the new website would be a seamless experience for a user navigating the site. Mobile users can now access albums, publications and digital downloads within just a couple of clicks.